The wildly popular Assassin's Creed games began getting annual new releases since the very first game release in 2007. An action-packed game focused around stealth with both science-fiction and actual historical events and figures, Ubisoft hit the jackpot with this game. Since the 2016 release of the eponymous film, fans of the franchise have long been attempting to predict the next location and storyline of new Assassin's Creed games. So far, the games have been set in places such as Egypt, Greece, and the US. With far more historical events and civilizations to explore, the future for Ubisoft and Assassin's Creed is full of possibilities.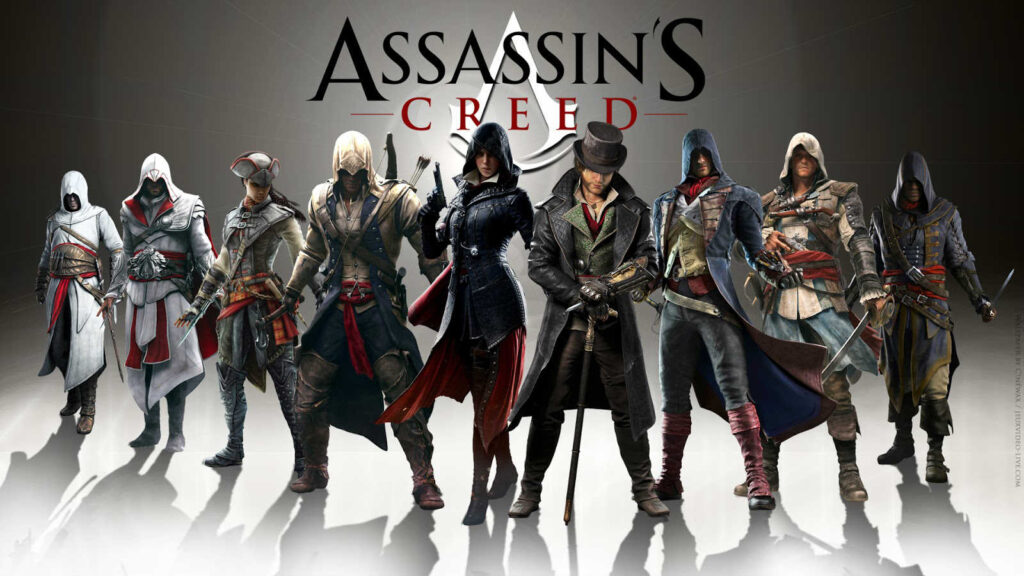 In 2018, Ubisoft revealed that they were not planning on launching a new Assassin's Creed title in 2019. They chose instead to support their 2018 title Assassin's Creed Odyssey with more content to keep their players engaged. Assassin's Creed Odyssey is set in Ancient Greece and is available on PlayStation 4, Xbox One, and PC.
One theory indicates that the next storyline could follow Feudal Japan. Fans determined the chronological sequence of Ubisoft's Assassin's Creed title releases from analyzing an image from Assassin's Creed III. The image from the game comes from a part with inter-dimensional characters, and three symbols appear on the screen. Hieroglyphs indicated Egypt, Greek letters indicated Ancient Greece, and a torii indicated Japan. A torii is a traditional Japanese gate that is found usually at the entrance of a Shinto shrine. The torii symbolizes the line between a normal and a sacred place. From this imagery, we can make conjectures about the next setting and storyline of Assassin's Creed. Since there has been no previous game set in Japan, this is a strong contender.
However, some more solid inside sources have another theory. Indeed, the new title has been widely speculated to have a Nordic theme. From an easter egg in The Division 2 teaser, the character stands in front of a poster with text reading "Valhalla." Valhalla is the famous Viking afterlife for warriors. Therefore it follows that the new game would revolve around Vikings. Michel Nucera, formerly a concept artist for Ubisoft, had posted pictures titled "Assassin's Creed Ragnorak." Although they have since been taken down, this only further confirms suspicions. No doubt Ubisoft would prefer to keep the future title under wraps for now. Regardless, gamers have a spectacular adventure they can anticipate.